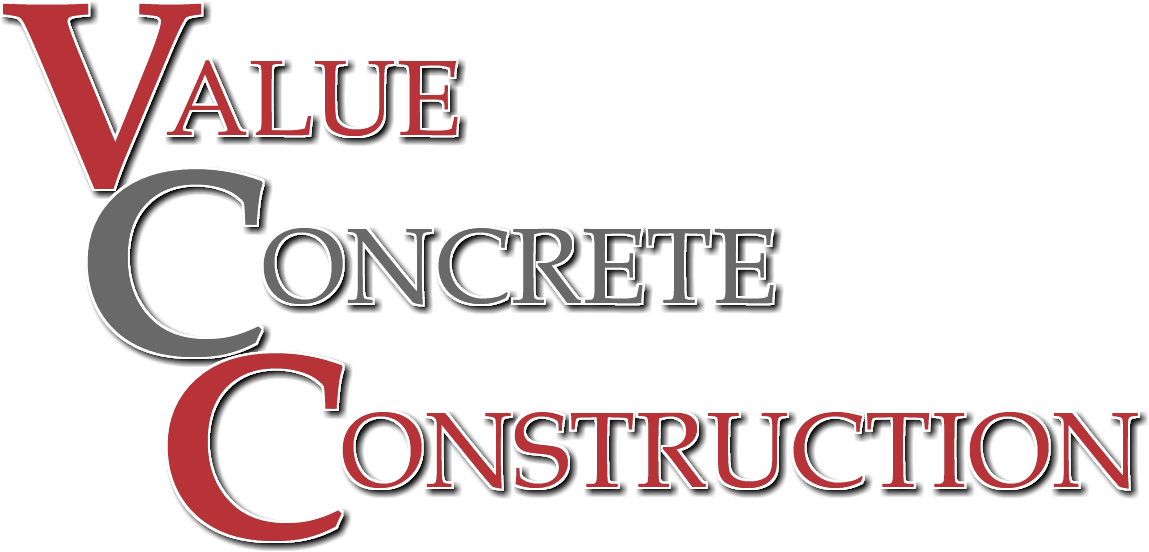 A full-service concrete construction firm since 1965
Residential
We work with homeowners and rehabbers
Commercial
We work with all area contractors and subs
Flatwork
Driveways, sidewalks, patios, floors
Foundations
Footings, full walls, frost walls, retaining walls
Tear-out & Haul-off
Old concrete, asphalt, bricks, stone
Get a Quote Started For Your Project
No Project Too Big Or Too Small
As a full-service concrete construction company, we're both flexible and scalable. We construct both interior and exterior flatwork such as basement floors, garage floors, sidewalks, patios, and specialty pads.
We have forms to build 3-foot retaining walls, 4-foot frost walls, and the standard 8-foot, 9-foot, or 10-foot foundation walls to create various basement heights.
Of course, we also pour the appropriate footings for all foundation walls based on your soil type.
We are unique in that we focus on both residential and small commercial work, including the dreaded tear-out work that many of our competitors shy away from.
We work every week with do-it-yourselfers, rehabbers, and general contractors to do flatwork, additions, and the pours for entire houses.
We've Been Pouring Since 1965
You expect experience for your concrete project, and we've got it. While not all of us have been around since 1965, the processes and traditions of the company have been passed down to our workers.
Check out this video from Danny Lipford of Today's Homeowner where he demonstrates two different types of footing pours; one for foundation walls, the other for a monolithic slab-on-grade.
Call us anytime at 608-873-4552
Let Us Fix These Major Problems
Don't let these concrete problems cause potentially dangerous situations.
Cracked, Ugly Surfaces Can Be a Trip Hazard
We pride ourselves on providing exceptional flatwork for your basement floor, garage floor, driveway, new patio, and sidewalks. Don't go another season with cracked, spalling, or otherwise ugly flatwork. Besides just being ugly, some cracks and heaving can be a dangerous trip hazard, especially for older adults. Don't delay on getting that taken care of.
Your Driveway May Be Flooding Your Basement
Has your driveway, patio, or sidewalk settled and now slopes toward your house? This is a leading cause of basement flooding when all that runoff rainwater is effectively channeled right down the outside of your foundation wall. We'll tear out the old broken stuff, grade the substrate away from the house and give you a brand new clean surface. You'll be shocked at how this can eliminate basement problems.
Large Cracks Create More Large Cracks
When flatwork develops a crack, it's an opportune time for water to penetrate the slab and settle into the substrate layer of stone and fill. The excess water can begin to soften the substrate and make it weaker, allowing the slab to crack further. And when the timing is right, all that excess water freezes and expands; heaving the concrete and making the cracks even bigger. Let us tear out the old, broken slab, re-grade and re-pack the substrate, and pour a new, reinforced slab with proper expansion joints.
How Your Garage Affects Your Car and Your Life
Your car or truck is a pretty rugged device, and is made to withstand a lot of adverse conditions. But your garage floor may be doing damage to your vehicle's tires or suspension when you hit heaved cracks and sharp edges. The openings can also let a lot of caustic moisture come in contact with the undercarriage, promoting corrosion. Many garage floors from years ago were not poured right or don't have the proper foundation walls. We will tear it out, fix the problems, and pour you a new, beautiful surface.
Many of our customers make use of their garage as an expansion area for summer parties, backyard barbecues, and the occasional game-watching man cave. A bad slab not only looks bad, it can also be a trip hazard for your guests. Let's get that fixed up for you.
Start With a Plan
Start with a plan for the work you want done. Nothing elaborate is necessary and, while printed plan sets are great, they are not necessary to get your job underway. We just need to understand the scope of the work that you want to do, e.g., tear out this, re-build that, add the new patio and sidewalk here, etc. Be ready to show us when we come by to get the job specifics.
Measure and Inspect the Site
We will come out to your job site, whether that's your home, your business, or a brand new construction, inspect the area where the work will be done and measure things. We want to be sure that the area is clear of obstructions like trees or plantings, and that we are able to get our equipment to the location. Note that a tight fit is not a deal-killer; we have ways of making it all work once we know what we're dealing with.
Preparing the Proposal
Once we fully understand what needs to be done, we'll come back to our office and prepare a written proposal that includes scope of work, timing, and pricing. More than an estimate, you'll know right away exactly what the cost of your concrete project will be. In some cases, such as for a simple patio pour or a front sidewalk, we'll be able to prepare a written quote right then and there at the jobsite.
2022 Pricing Table
Our pricing is simple and straightforward. Because we keep our overhead costs under control, we are able to pass huge savings on to you. Flatwork prices shown here are per square foot and include everything, including tear-out and haul-away where necessary. It also includes all the prep work such as grading, compacting, setting forms, rebar, mesh, etc.
| | |
| --- | --- |
| Straight pour, no tear out | $7.00/SF |
| Asphalt tear out and pour | $8.00/SF |
| Concrete tear-out and pour | $9.00/SF |
Wall pricing is more complex and requires different calculations for exact figures, but our processes are still the same – simple and straightforward with low overhead and huge savings that are passed along to you. To get a quote for walls, Contact Us.
Pouring Specifications
Our all-in pricing includes the use of 3/4-inch machine-compacted base material, the exact mix for the load rating required, typically 6-bag mix for 3,000 PSI, expansion joints and joint cutting as necessary. We pride ourselves on a simplified approach to estimating, all-in proposals, and no extras.
Site Prep Work
After inspection, we'll know what we have to do for site prep, which could include grading, soil compaction, clearing obstacles, etc. Once that is complete, we'll set the forms and call for inspection as required. We have all the equipment necessary for doing backyard residential work, which means we won't damage the surrounding structures, plantings, and the ground.
Notes on Pouring Walls
We talk mostly about flatwork because that's the lion's share of what we do. For wall pours, we have 3-foot, 4-foot, 8-foot, 9-foot, and 10-foot forms, and a truck with a 50-foot boom to hoist forms baskets into place. We are well-equipped to get the job done.
Pouring and Finishing
Once the concrete truck arrives, we spring into action and direct the pour, then screed and finish-trowel the surface to smooth perfection. Our crew is fast, efficient, and experienced so that your project looks and works great when we're done. You'll be pleased with the results.
Project Completion
Once the pour is complete, we'll make sure that everything is set for a good cure. We'll usually come by in the next day or so to remove the forms and clean up any of the remaining debris from the site. You'll be left with a finished project that will look and perform exactly as you wanted.
Our License and Insurance
We are a licensed contractor in the state of Wisconsin, and insured up to $1,000,000 per project. Our insurance company can issue you a certificate of insurance for the job if it is required.
Contact Us, Start A Quote
Or Call 608-873-4552